User Centered Mobile App Development
#1 Mobile App Development Company
Our successful mobile apps deliverables have been supported by the fact that our repeat business track record is over 80%.

Transform Your App Development Idea Into Smarter Solution
We are an end-to-end mobile app development company, focusing on designing and engineering mobile-first businesses. Our passionate bunch of mobile app developers creates innovative software solutions and awesome cross-platform apps, each one bespoke to you, your challenge, and your users.
We start by interviewing your stakeholders, do research, analyze, and review your existing data. That will lead us to deeply understand what opportunities exist and what it takes to utilize them.
App Development Services We Offer
Our services include full-stack mobile app development process from inception to live, delivered by expert app developers in the industry. Our delivery professionals provide robust, scalable, and secure applications adhering to the timeline.
We won't let your app get lost among hundreds of generic apps released every day. In fact, we ensure to take up the right technology and approach to capture your space in the competitive market.

iOS Development
Our expert iOS developers ensure to build high-performance iPhone apps that are both engaging and monetizing. With our capabilities, we not only develop your app but strategize your entire product lifecycle to leverage long-term business growth.

Android Development
We help develop intuitive Android apps ranging from custom applications to enterprise-level. Our app developers make the best use of Android SDK platform and mobile app development tools to build secure and user-friendly Google Play Store apps.

Progressive Web Apps
Develop an installable app-like experience for desktop and mobile that can be delivered directly via the web. PWAs are highly responsive and have a single code base for different mobile app development platforms. Consider building web apps for progressive.
The CashBack App gets you cashback on daily purchases from eligible merchants across Australia. The App users can win loaded of cashback on groceries, alcohol, petrol, and more by shopping through the Cash Back App.
The application is one of its kind in Australia and has various third-party along and social media integration, allowing users to share the app or credits with family or friends, instantly.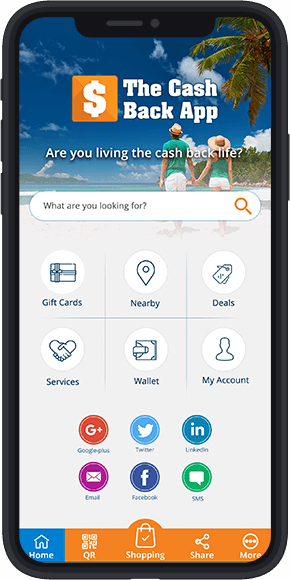 Complete Mobile App Development Solutions
We follow an architecture that correctly amalgamates various aspects of mobile app development process (sporadic connectivity, device form factor, variable bandwidth, user experience, and multi-platform support) and delivers you a "Complete Mobile App Solution".
Whether it is cloud or on-premise system, we develop frictionless UX for your mobile app with high-grade performance and security.

                                Digital Strategy
We build a digital strategy that accurately
measures your mobile development spend and the cost to acquire and
retain your mobile users.

                       iPad, iPhone & Android
As a top iOS app development agency, we have created polished mobile apps for every industry delivering more than 200+ mobile applications in the App Store for every device.

                         Intuitive User Interface
We develop and design creative, and innovative mobile apps that have the ability to clearly announce your brand story and leave a mark on the audience.
You Don't Need Just a Developer, You Need a Partner
We deliver exceptional application development solutions tailored to your business needs.
Connect with us today and get started with full-stack mobile app development.
Enterprise Mobile App Development
We offer enterprise app development services to large scale industries for streamlining the workflow, boosting team's performances, improving customer experience, and providing convenient and quick access to the organization's knowledgebase.
You not only hire an app developer, but also a partner to successfully build an enterprise mobile app that delivers a set of solutions to prevent unauthorized access and provide insights on employee performance, KPI charts, financial metrics, and asset analytics.With our expertise in mobile application development, we invite you to discover your organization's capabilities.