NSTEC delivers the only all-in-one ANTI-HACKING / THREAT MANAGEMENT / ANTI-TAPPING solutions for comprehensive protection of BYOD smartphones.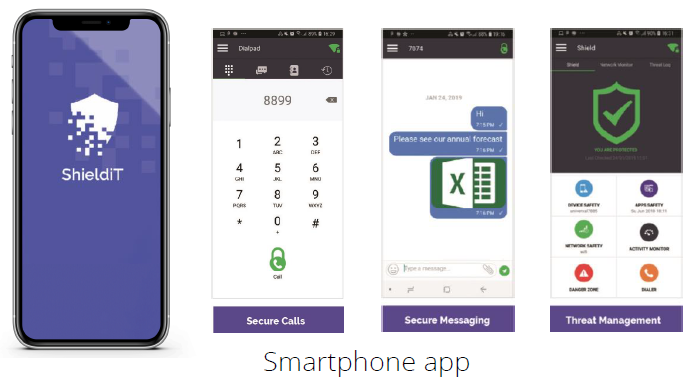 The only anti-hacking, anti-tapping & threat management protection for
Bring-Your-Own-Device smartphones
KEY Differentiation FEATURES
The only solution with a unified, managed anti hacking and anti tapping solution for BYOD Smartphones
The only solution with fully controlled encryption with autonomous CA
High level cyber protection with on device decision capability
The only solution with a built in, unauthorized movement sensor
Easy and rapid integration with corporate networks
Affordable, high performance solution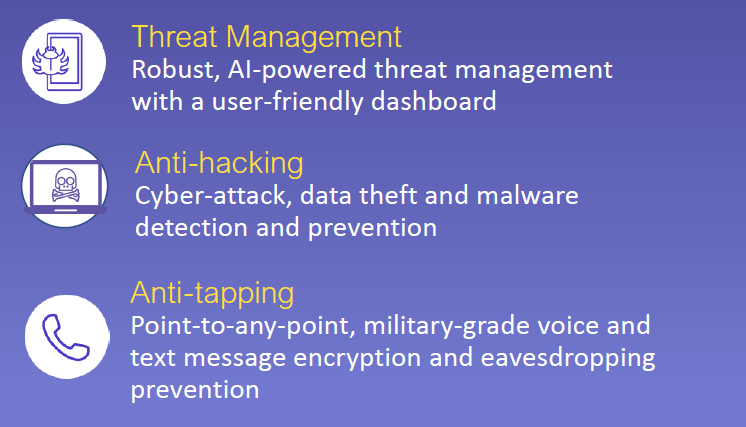 Verticals
Easy Integration
ShieldiT and ManageiT are easily integrated into existing IT infrastructures.
Voice networks (PBX): integration via the Shield Gateway.
Computer networks: integration via the SIEM (QRadar) and MDM policy enforcement (IBM)

Please refer to the following images to get more insights about the application