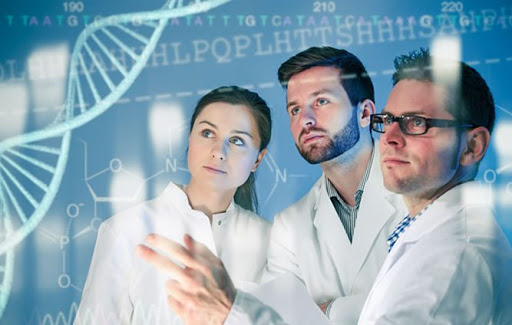 NSTEC's interactive Life Sciences is a comprehensive provider of digital marketing solutions for pharmaceutical and medical device brands. Our expertise using data analytics, journey mapping, and an insight-driven approach to design and functionality helps us create experiences that resonate and connect with the right people at the right time.
With a staff of 125 doctors, holding degrees in various medical and pharmaceutical specialties, NSTEC's interactive Life Sciences has the capability to produce factually accurate digital content as needed.
Additionally, we are equally adept at UX design, content development, design thinking, digital production, and usability testing. We've established state-of-the-art design and content studios, innovation labs, and distributed Agile engineering centers around the world. We use these ecosystems to solve challenging business problems through creativity, functional design, contextual knowledge, and the innovative use of digital technology.
Playing to Our Strengths
360° Customer Analytics
NSTEC's interactive Life Sciences believes the success or failure of any healthcare marketing campaign hinges on knowing the customer. That is why we begin every project by creating a 360° Experience Lens to get a view of our client's customer-base. 
Such a comprehensive perspective is achieved by accessing and analyzing in-depth data that guides us through customer insight discovery, brand planning, creative production, and optimization.
Campaigns & Branding
We understand the power of branding. Whether developing a concept or carrying through a campaign from another source, maintaining the same look, feel, and tone creates a cohesive and holistic brand image. 
Placement and cadence of digital impressions is equally important. Looking through the 360° Customer Experience Lens helps us identify media opportunities to reach the right customer at the right time in their treatment journey.
Customer Journey Mapping
Customer Journey Mapping is an important tool we use to illustrate interactive experiences across all channels. Recognizing what your customers experience in their journeys with your product is a fundamental step in successful audience engagement.
Journey Mapping allows us to build a visual timeline that follow customer behaviors—including milestones, pain points, and opportunities. We let the data guide us through customer insight discovery, brand planning, creative production, and optimization.  
Creative Design
While a client's message is important for user engagement, we believe design is essential in creating outstanding user experiences that work to express their brand promise. Our talented team of designers never stops honing their skills in visual, interaction, motion, sonic, and creative design. 
User Experience
From wireframes to deployment, and Quality Assurance (QA) – our User Experience (UX) designers and strategists are experienced and qualified in prototyping, message mapping, channel engagement alignment, and other aspects of UX. They leverage user insights to inform and guide the design process to create enriching personalized user experiences. 
Content Creation
The experience of our writing staff is deep and wide. Our writers are equally adept at generating any type of content—marketing and promotional, scientific, medical, or clinical—across all therapeutic areas. 
Creative Marketing and Promotional Writing
Our marketing writers have spent many years creating award-winning campaigns for many pharmaceutical brands. They can put complicated scientific language into words that patients and medical professionals can understand or create more conceptual content that connects with users on an emotional level while still adhering to regulatory guidelines. 
Scientific and Clinical Writing
Our on-staff clinical writers hold master's and doctoral degrees in Medicine, Pharmacology, and Life Sciences. They can produce medically accurate content at any clinical level for any therapeutic area.
Digital Production
Our team of expert developers is ready to take on any production challenge from app to website and everything in between. Our clients have gained competitive advantage through the channel-agnostic and robust digital marketing, e-commerce, and experience platforms we have created for them. 
Design Thinking+
We realize that a successful product cannot be designed in vacuum. "Form follows function" after all! Our Design Thinking+ approach helps clients maximize their product interactions with customers while minimizing potential trouble spots and pain points. The NSTEC's interactive Life Sciences team has facilitated countless Design Thinking workshops to fully immerse designers and clients alike in real world situations.
Faster Time-to-Market
Streamline workflows across the end-to-end clinical trial lifecycle
Regulatory Compliance
Ensure consistency with regulatory requirements without disrupting regular operations
Improved Patient Safety
Use our integrated clinical service setup to track adverse events and follow up with patients